The Guesses were made and no one could have guessed this. . . Travis is going to serve in the Concepcion, Chile mission!! Finally the day has arrived that we all know his fate for the next 2 years! He will be speaking Spanish, which is a huge plus and he reports to the Provo MTC on December 15th. The Chilean people are blessed to have Trav teach them for the next 2 years. Watch out Chile here he comes!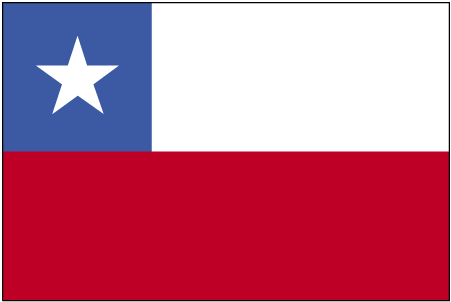 I did a little research on the city and country Trav will be serving in and here are some cool facts I learned:
1. Concepcion is the second largest urban city in Chile, the first is the country's capital of Santiago.
2. February 27, 2010 the city suffered severe damage after a 8.8 earthquake hit. This city is known for having extreme natural disasters such as earthquakes and tsunamis.
3. Concepcion is considered Chile's center of education and it has three of the country's major universities there.
4. Chile has a rich culture and is known as the land of the poets. It has produced many Nobel Prize winners and famous poets.
5. Concepcion's climate is mild in the summer. Snow is possible in the winter, but rarely stays on the ground. Average January high is 70 degrees Fahrenheit; July's low is 40 degrees Fahrenheit.
6. Concepcion has a high focus on sports and has five professional soccer teams in the city.
7. The city is a military outpost and its economy is based on manufacturing and trade.
8. The main transportation are buses, shared taxis, and commuter train.
9. Concepcion is largely populated by conservative Catholics and Protestants, but the Freemasonry has a major influence in this culture.
Beaches of Chile
Concepcion city
Michelle Bachelet was sworn in as Chile's first female president
This year Chile elected their new president, Sebastian Pinera